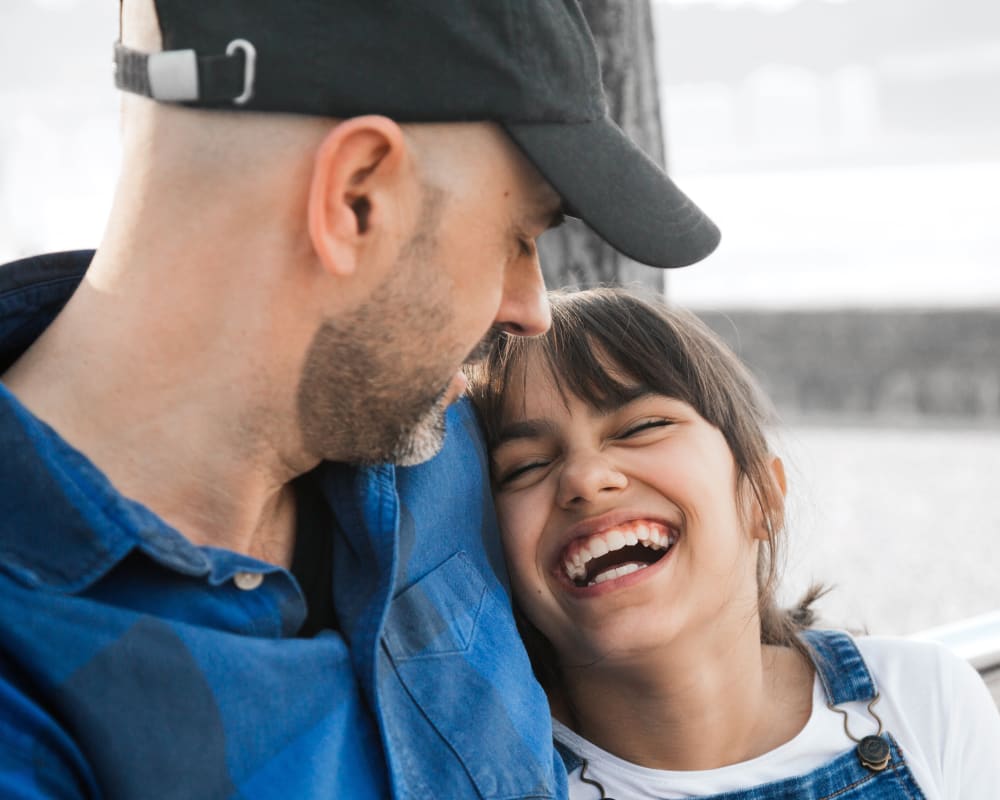 Creating Positive Early Dental Adventures for Kids!
At Expressions Dental Care, we understand how formative early experiences at the dentist can be for kids. For many of us, those first dental experiences stay with us for life, and if they're negative, this can be extremely detrimental.
That's why we're committed to helping children feel at ease during their dental appointments with us, and encouraging them to take an interest in the process – and their oral health overall.
We want to make sure your kids develop positive associations with going to the dentist, so they can take those positive feelings along with them into adulthood. People who feel good about going to the dentist are less likely to put it off, and therefore more likely to maintain good oral health!
How We Approach Dental Care for Children
We offer a range of dental services for Richmond Hill kids and their developing smiles. Whatever your child needs to keep their smile healthy, we can help with that!
We understand that going to the dentist can be a frightening experience for some kids. There are lots of new sights and sounds, and unfamiliar people looking into their mouths!
To make things easier (and hopefully, even a little fun!), we make efforts to keep the environment calm, friendly, and inviting, and we encourage them to be active participants in the process.
We will work at your child's pace, take breaks as needed, show them the tools and equipment we're using, and answer all their questions as we go.
When should children start visiting the dentist?
The very first dental visit should ideally happen when your child is about 6 months to a year old. This is around the time when the baby teeth have started to erupt. This may seem early, but it's actually a critical time when the dentist can identify and evaluate emerging dental problems before they become serious.
But there are other good reasons for starting your child early at the dentist. For one thing, you as a parent can learn about how to clean your child's new teeth as they erupt. Our dentists will provide you with all sorts of guidance and support as you care for your child's developing smile.
It also bears mentioning that the earlier your child starts attending dental appointments, the more normal and less intimidating it will feel. For instance, a 5-year-old that has been going to the dentist regularly since they were six months old will likely feel much more relaxed about it than one who has never been before.
For all these reasons, the sooner you can book that first dental appointment for your child, the better!
Dental Services for Kids
The fact of the matter is, children need many of the same types of dental care that adults do. It's the way we approach this care that differs from children to adults.
Our services at Expressions Dental Care can be tailored to meet your child's oral health needs and keep their smile healthy.
Preventive Hygiene for Dental Health Beginners
When your child is young, going to the dentist for regular exams and cleanings will help preserve the primary teeth until they are ready to fall out and be replaced by permanent teeth.
Preventive hygiene and routine exams for kids involve many of the same steps as they do for adults. With kids though, we're more likely to also include treatments like fluoride treatment, dental sealants, and space maintainers (in cases where baby teeth fall out too early) and others that are not as common for adults.
Additionally, with kids, we tend to place a heavier emphasis during appointments on guidance for at-home care, specifically around brushing and flossing techniques and healthy eating habits. We want to make sure that these dental health beginners have a great head start, and all the information they need to take great care of their smiles as they grow up!
Restorative Dental Treatments
Despite best efforts, sometimes dental health problems still occur. It's a normal part of life, and we're here to help you and your child overcome these problems!
Common restorative treatments we provide for kids include dental fillings, space maintainers, crowns, pulpotomy, and when necessary, extractions.
Whatever restorative treatment your child needs, we'll be sure to explain the process to you both in detail, and also provide advice and tips on how certain issues may be avoided in the future.