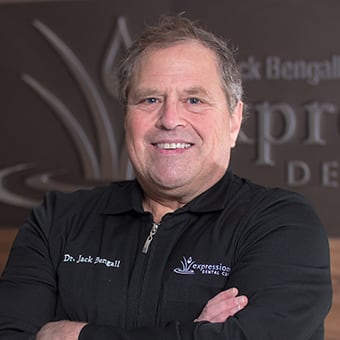 Dr. Jack Bengall
General Dentist
DMD, University of Toronto
Dr. Jack Bengall is a 1985 graduate of the University of Toronto dental program. He completed his residency at Mount Sinai Hospital in Toronto with a focus on surgery, implants and TMJ treatment.
Dr. Bengall believes in ongoing continuing education in many facets of dentistry. He is also a clinical instructor and guest lecturer at the University of Toronto Faculty of Dentistry. 
Outside of work, he enjoys spending time with his family and children. He is an active nature lover and participates in canoe tripping and hiking, cycling, floor hockey, and cooking.